"Good Times Roll" are one of the best rock bands in the South for parties, functions, corporate events and weddings. We also love the buzz and informality of a great pub gig. We are based in Surrey and Hampshire but we can travel over most of the South and South East of England.
Most of the band are current and ex-professional musicians and our vocalist has experience with some of the biggest names in rock history. Together with a fully equipped PA and Backline we are completely self contained and we make a great sound.

We play the best dance music from all the great rock and roll eras, from classic 1950s and 1960s rock 'n roll right up to present day rock. Please look round the website and hear our music as it really sounds in a live gig and then meet the band!
We pride ourselves on our Professional customer service attitude. You can trust us all the way from initial enquiry to packing up considerately when the gig is over. When it comes to top gigging bands in the area, it won't be easy to beat the musical quality and all round professionalism of Good Times Roll.
We'd love to do your gig, regardless of size, so please get in touch for bookings asap!! Our prices are sensible; you won't be shocked!

If you have any favourites you'd like us to play, drop a line to Ferris on fcowper@aol.com or use our enquiry form on this website.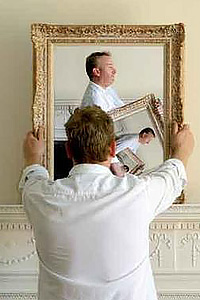 Good Times Roll are exceptionally proud to announce that Andy Duerden writer and performer of the amazing album "Masterpiece", (distributed by Weinerworld), has joined us on keyboards and vocals.

"Andy's musical Rock and Roller Coaster ride has taken him far and wide!

He has worked as solo artist, duo, trio or up to 8 piece band, working with the finest session musicians.

Having attained ALCM level as a pianist by the age of 15, he drifted off into the murky world of songwriting. He's written music for an Edinburgh show, BLISS, starring Emily Blunt and Adrian Rawlins which had 5* reviews and later ran for 4 months in New Zealand. His solo album Masterpiece was another highlight in 2010. Then throw in several TV credits and co-writes.
Teaching has filled another musical space and he's proud to see several of his ex students out there and chasing the dream for themselves.

Mix in plenty of session work as either singer or keys player. Then there's copious amounts of live work from the local pub, to MD of House Band at The Original Songwriters Club, W14, to top end corporate functions (where his clients have included Stephen Hendry, Lord/Lady Taverners, Escape Hotels Barbados) and through to festivals.

Good Times Roll are privileged to have Andy as a member of the band."

https://www.youtube.com/watch?v=gEy9VGp6d1c